New Zealand Hindu Students Forum's (NZHSF) biggest annual event, "Raas Rangeela", held on Friday, 15th September 2023, was a resounding success! The event aimed to bring together students and the wider community to share a glimpse of the vibrant Hindu culture through the celebration of Garba. The event was a resounding success with nearly 150 people coming together at the Mt Eden War Memorial Hall, Auckland, and participating in the event.
Garba is a lively and vibrant dance form originating from the Indian state of Gujarat, traditionally performed during Navratri, a Hindu festival dedicated to the divine feminine energy and her nine forms. Garba is known for its energetic circular movements, colourful attire, and rhythmic music, bringing people from diverse backgrounds together to share in unity and joy. The dance is performed around a clay pot called a Garbo which has a Diya (lamp) lit inside it to signify the beginning of life from a mother's womb.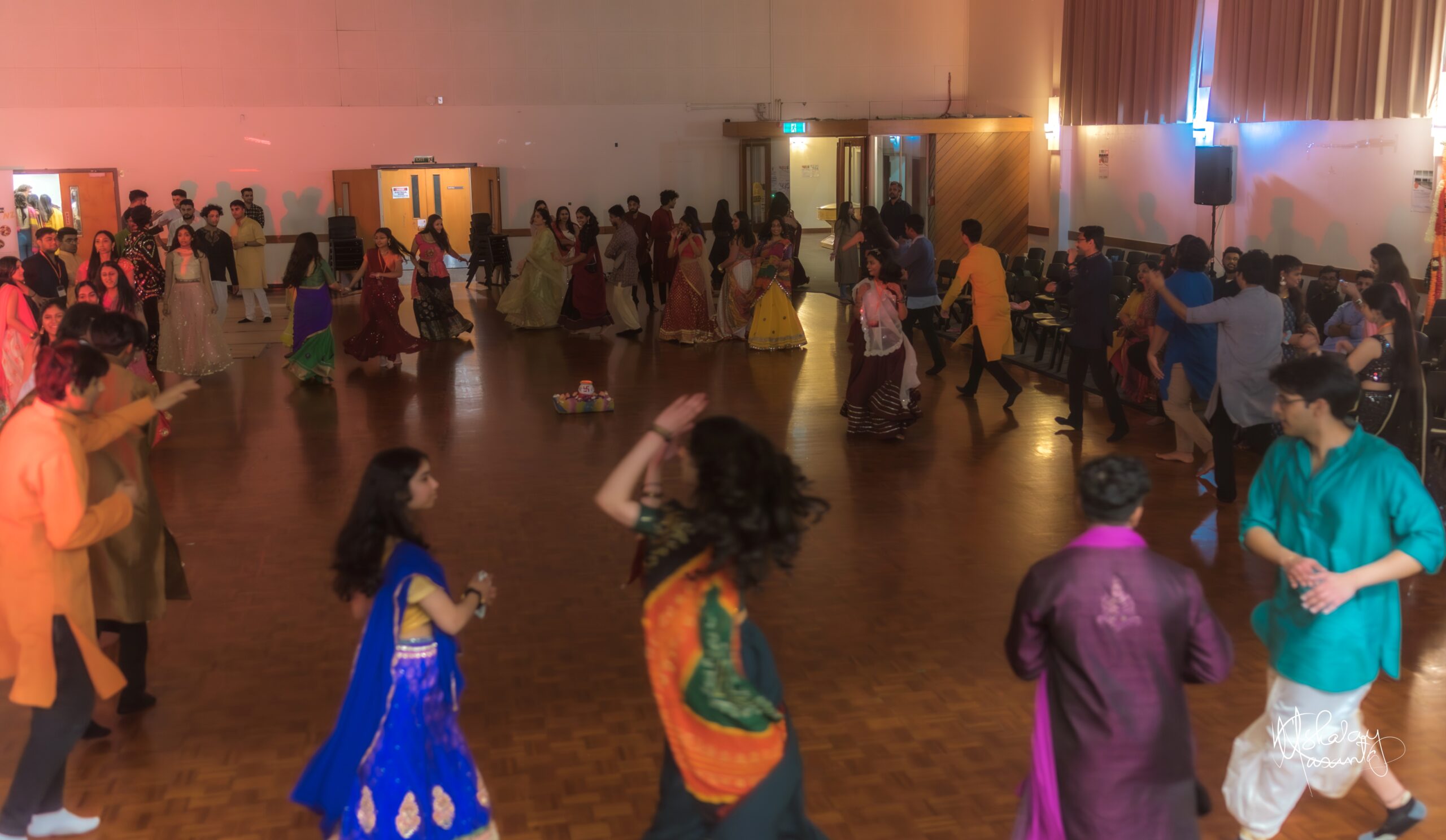 New Zealand Hindu Students Forum Chapter Presidents, Abirami Kabilan, from Auckland University of Technology, and Saakshi Hegde, from University of Auckland, lit the Diya for the Garbo, marking the official start of the event. The event had traditional Garba music and brought together people from a range of different cultures, religions, and ethnicities to appreciate and participate in the beautiful dance form. The hall looked alive, bursting with colours, music and smiles throughout.
The event showcased the beauty of Hindu culture through vibrant costumes, traditional rituals, and artistic displays. Event attendees had the opportunity to immerse themselves in the vibrant Garba dance and experience the joy of this ancient tradition. The dancing space was packed with people, with many learning the dance form for the first time.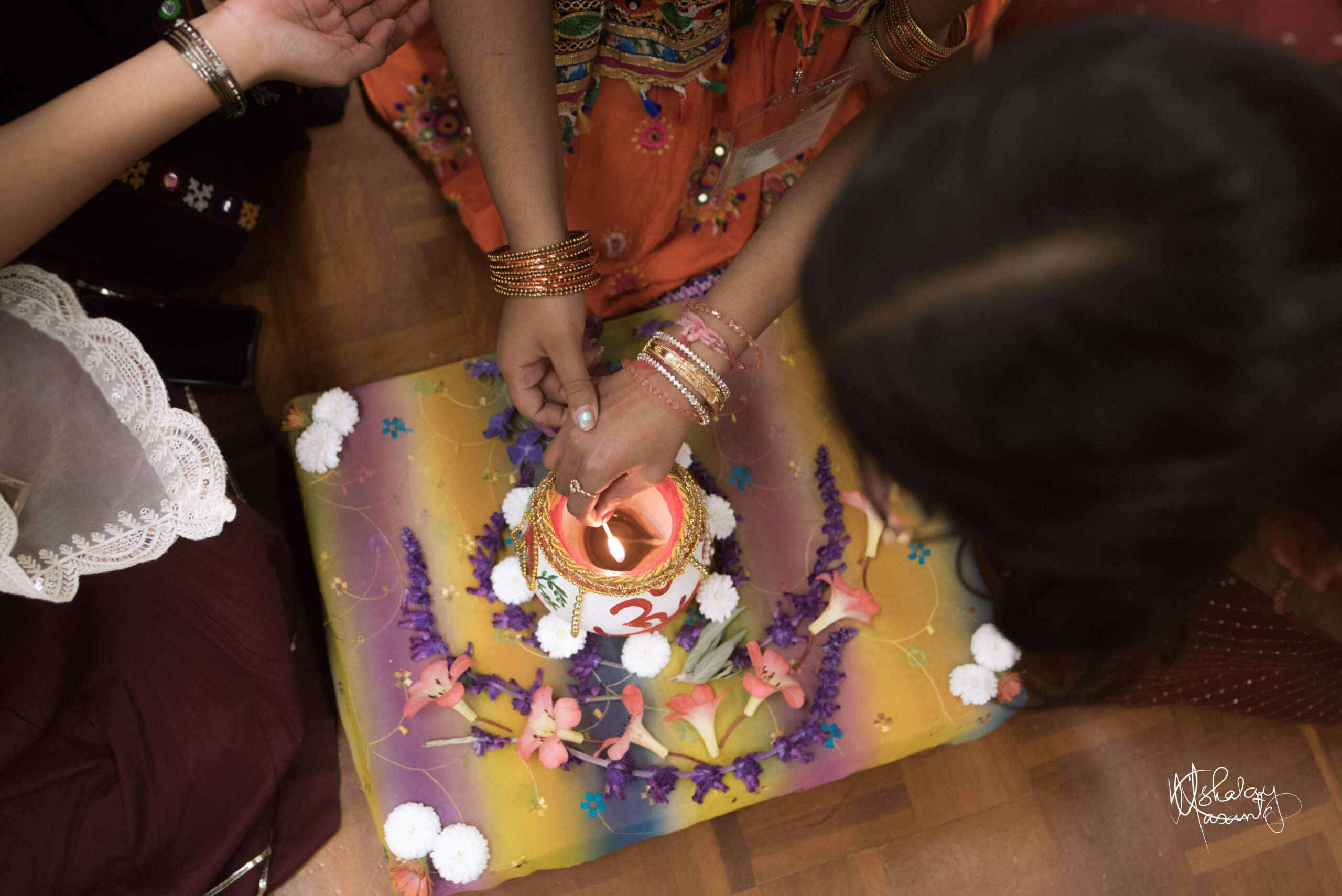 "It was a great event. The turnout was amazing, and it was great to see the team's hard work come to fruition, as for many of them it was their first time planning an event of this scale!" said Saakshi Hegde, President, NZHSF – University of Auckland Chapter.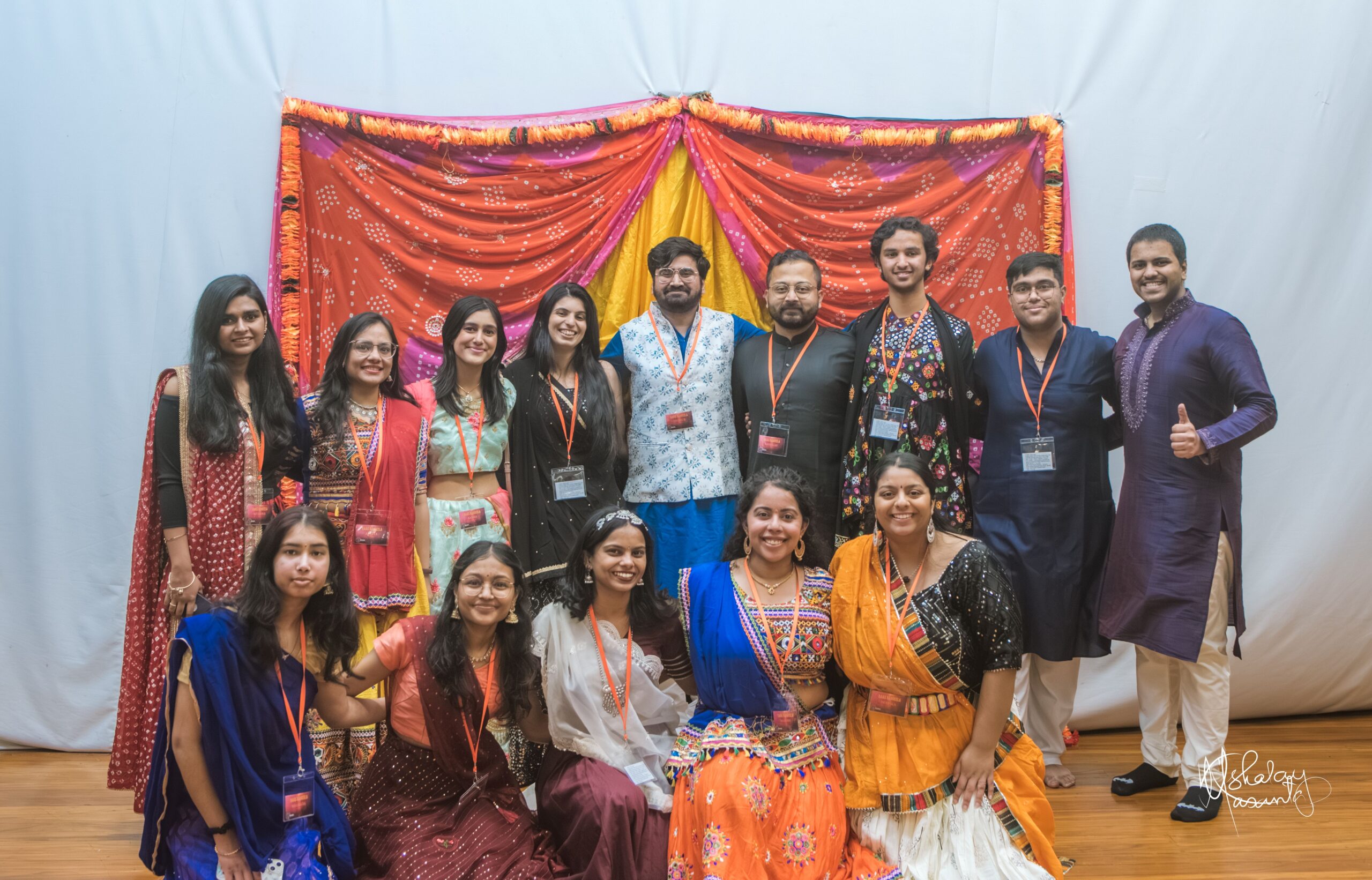 The event fostered connections between ellow students and community members in a warm and welcoming atmosphere, nurturing friendships, and cultural appreciation.
"We've had such wonderful feedback about the event already" said Abirami Kabilan, President, NZHSF – Auckland University of Technology Chapter. Throughout the evening, an array of different Indian street foods was available for the participants to enjoy. Attendees savoured the flavours of India with a delectable spread of authentic Indian dishes, including mouth-watering snacks and sweets. The aroma of Vada Pavs, Pani Puri and Pav Bhaji amongst other delicious offerings, filled the air and brought together the sense of community that comes with the sharing of food. The event was made possible with sponsorship by Harman Impex, Quality Care Dental and ACMI, who generously helped bring the event to life.
"In addition to the capability building and cultural initiatives, NZHSF provides a space for students to be able to connect with one another and plays the role of providing a voice for Hindu students on campus."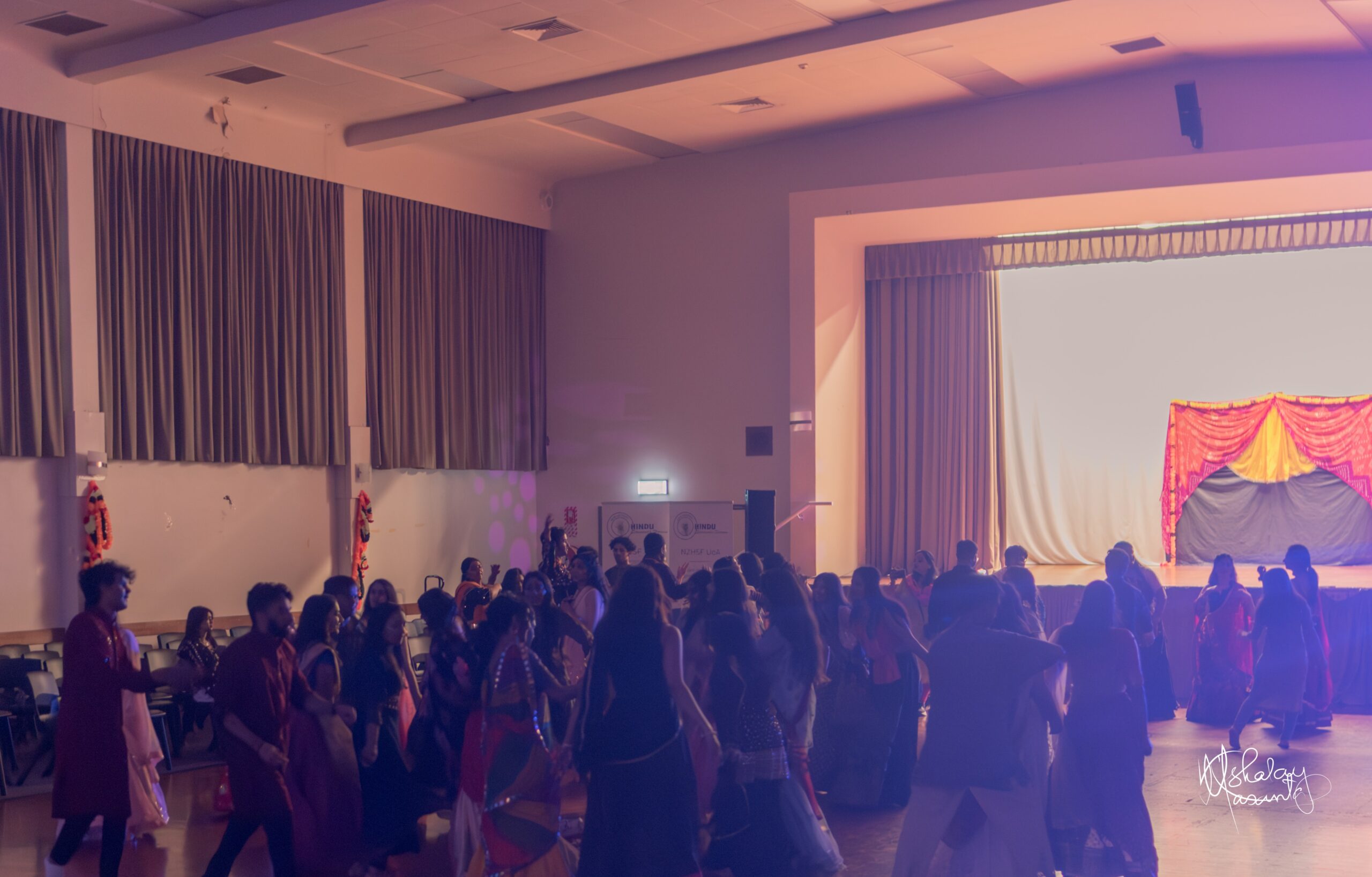 Established in May 2009, New Zealand Hindu Students Forum is a dynamic student organisation committed to make a positive difference in the lives of tertiary students, building leadership and capability in students and providing a voice on campus. Through engaging on-campus activities ranging from discussions and workshops through to celebrating Hindu festivals and culture, NZHSF aspires to build the foundations for a strong and vibrant Hindu community on campus.
To get in touch with the New Zealand Hindu students forum email nz.hindustudentsforum@gmail.com, LinkedIn, or contact NZHSF through its social media.