The New Lynn Community Hub regularly plays host to a myriad of events throughout the year, with special effort made to hold events that cater to all the different communities in the area. This year they have partnered with Disha New Zealand Charitable Trust to bring their fantastic senior's friendship group into the Community Centre. The officials of Community Centre say It has been so wonderful working with Disha's enthusiastic volunteers that they decided to collaborate and put on a fantastic celebration day for Diwali 2023!
The first Disha Diwali Mela will be a fun packed day for the whole family, with plenty of performances, market stalls and street food to enjoy! The Community Centre will be hosting a mini market of beautiful traditional Indian attire, jewellery, and other trinkets. They have also made sure to bring in as many street food vendors possible just to ensure there are enough Vada Pav, Pani Puri, Dosas and Samosas for all! Some special attractions have been planned for chil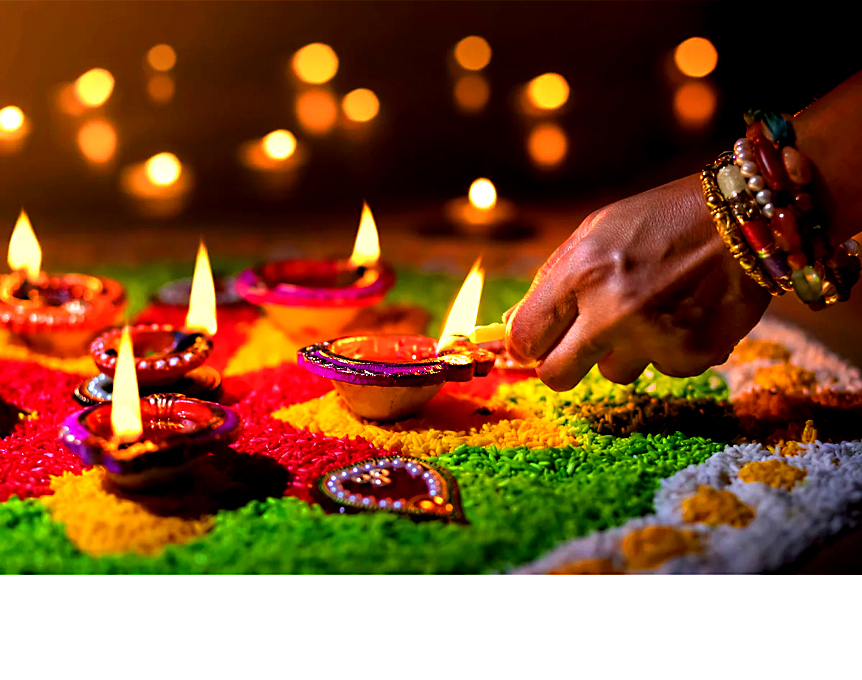 dren coming to event.
The boys and girls can get some free henna or keep themselves busy with the Diya painting activity while they wait! Our friends from the Blood Foundation will also be there to do blood typing, while the representatives from Electoral Commission will be there to help you enrol to vote if you haven't already done so!
In the Main Hall the day will start with welcoming prayers before moving onto a full schedule of performances, free for you to enjoy! In the spirit of coming together there will be a variety of Indian dance groups, as well as performances by some of our other cultural groups that use our facilities, including our Chinese Colorful Arts group and Siva Afi Samoan drumline.
Anyone planning to come to Diwali Mela, please note that there will not be any parking available onsite – plan ahead to ensure that you don't miss out! Drop-offs are welcomed, but even better would be to take public transport as the venue is right next to the New Lynn Bus and Train station! It is also worth noting that not all vendors will have EFTPOS facilities, so bring plenty of cash!
DISHA NZ has invited a number of dignitaries and community leaders to attend the event and the organisers are expecting a large turnout of the people both from Indian community and the locals alike from around the New Lynn suburb.
The New Lynn Community Hub (Whau Local Board, Auckland Council) and Disha NZ are proud to present this event as a goodwill gesture to our communities that celebrate Diwali. Please do come along with your friends and families and we look forward to seeing you there! -TIN Bureau