The anti-India forces are always at work relentlessly, inside, and outside of India to keep alive any relevance of their existence by continuing to spew venom every now and then. As most of you may be aware, this is a very close knit but large nexus of the so-called left liberals, enemies of India, a section of India's opposition parties led by Congress party and a good chunk of sold media. The only motive of this nexus is to spread lies and misinformation about the present Modi government and majority Hindu population of India. The latest salvo from this gang was launched by a dynast thug, who happens to be a minister in Tamil Nadu government and his father is the Chief Minister of the state.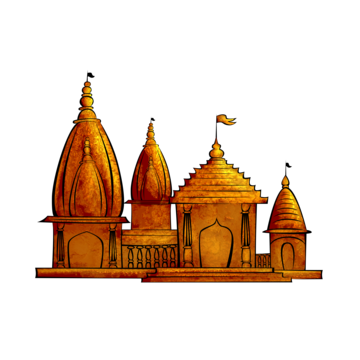 This neo convert to Christianity is a non-entity outside his state but due to his non sensical and stupid utterance against Sanatan Dharma, he shot to fame(defame) overnight.
This self-styled destroyer of Sanatan Dharma comes from DMK party which is part of the newly formed opposition I.N.D.I. Alliance, and his silly utterance came a day after the alliance meet at Mumbai on 1 September.
It's believed that under the leadership of Congress party it was agreed to launch this attack on the Hindu community to counter Narendra Modi's Hindu plank. This toxic and insensitive utterance was preplanned and done with an intent to create discord within communities before the all-important G-20 Summit at New Delhi. Since the government learnt its lesson from the past mistakes when this nexus could succeed in creating chaos and riots on two major events. Due to government's full preparedness this time, they couldn't repeat what they did on last two occasions. The preparations to disrupt the event or to even give a bad name to country when the world media was here, were going on for long time. Fortunately, the Indian government's intelligence worked this time to foil their evil designs. So, in desperation the plan B was activated to spoil the social discord in the country and making communities fight over a toxic utterance. Unfortunately for them, they failed miserably in all their evil designs this time again and the G-20 Summit concluded with a resounding success ever. My warning! please don't be complacent with the success of one event, this gang would be ready with, yet another salvo very soon just wait and watch.
Now the question some people may ask is why this gang of desperate people after Narendra Modi or Hindu/Sanatana Dharma? The answer for this is very simple, this gang and its stakeholders are well aware of the fact that under leadership of Narendra Modi, Sanatana awakening is taking place at a rapid pace. The silly mistake of taking this 'Sanatana Awakening' as a threat for their existence is prompting these idiots to keep making new mistakes, one after other. Of course, they are being heavily funded by the likes of George Soros and other enemies of India to anyhow dislodge Narendra Modi so they can succeed in their evil designs. What these idiots fail to accept and understand is that Narendra Modi is not just the name of a politician but now he is an enigma and now part and parcel of every Indian's lives. The borrowed ideology of left leaning gang has failed everywhere in the world including in its place of origin, but they are not ready to give it up despite constant beating. Our readers would remember the 'Dismantling Hindutva' campaign launched by the same gang a couple of years ago which received a disgraceful end, but they come up with a new idea every time and be ready to get another royal beating.
We have a part of this gang present in our beautiful country of New Zealand also who continue doing the same disgraceful work as their masters do in other places, to keep maligning Hindus or Sanatana Dharma. They are on rolls of India's enemies and continue spewing venom against Hindus practices and beliefs in the name of freedom of speech. Their freedom of speech is confined to uttering non sensical things about Hindu religion only as they don't have guts to say a word about any other religion or they don't get paid to say rubbish about other religions. Time is about to come when this desperate gang of left liberals would lose their relevance soon! -Yugal Parashar